Who we are
PULITOR has a 30 year experience in the field of diamond tools, the research and the development of new products are the base of the efforts and the investments of the company, creating a range of high quality products for cutting, always in step with the progress and with the continuous evolution of the market, in order to offer an innovative product up to customer needs.
Considering the enormous stress that the diamond tool has to withstand during its use, it must be a high quality product. For this reason, thanks to its modern means of production, the high quality components used, together with the experience and research developed over the years, PULITOR has achieved a leading position in the market, providing a full range of products appreciated throughout the world.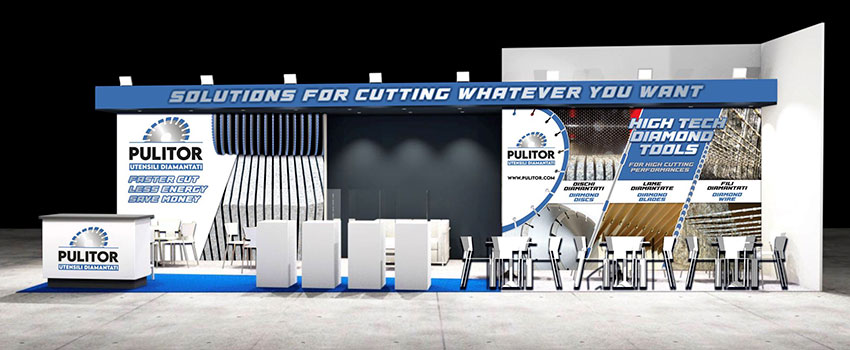 History
1998
NASCE PULITOR E APRE IL CAPANNONE OPERATIVO IN VIA CALVAROLA DOVE ANCORA OGGI RISIEDE LA NOSTRA SEDE.
2000
AVVIAMENTO TECNOLOGIA ISOSTATICA A CALDO
2002
AMPLIAMENTO AREA PRODUTTIVA
2005
AVVIAMENTO IMPIANTO SALDATURA LASER PER IL TAGLIO A SECCO
2009
IMPLEMENTAZIONE MAGAZZINO DIGITALE 4.0
2012
INSERIMENTO NELLA PRODUZIONE DELLA TECNOLOGIA FILO CON APERTURA DI UN APPOSITO SETTORE PRODUTTIVO E TECNICO
2015
AMPLIAMENTO AREA PRODUZIONE FILI PER MACCHINE MULTIFILO
2022
OTTENIMENTO DELL'ULTIMO BREVETTO PER IL FILO NOSTRO DIAMANTATO ANCORA PIÙ PRECISO E VELOCE
Research and development
Pulitor is constantly looking for more and more performing products in relation to the material and the customer's requests